From the outside, investing in the commercial property market can appear complex and open only to those with large sums of capital. In reality though, this isn't the case at all.
The stakes may be high and there's risks involved that may put you off investing in commercial property, but if this strategy is right for you, everything is well worth the effort!
Today, we speak with successful commercial property investor Helen Tarrant about commercial property cash flow and growth. We touch on her journey from running a salon to property investing, her definition of success, residential vs. commercial property, the risks involved and more.
We also talk about whether or not growth in these kinds of properties is a myth…
How much capital you really need to get started…
Where people go wrong when investing in commercial properties…
And so much more!
Whether you are an aspiring investor or someone who already has a residential portfolio and you've been interested in getting into commercial property investing, creating more cash flow in your investment portfolio and how you should approach it, then you'll love this episode!
Tune in now and we'll see you on the inside!
Subscribe: Apple | Spotify | YouTube | Omny | RSS
In this episode, we cover:
Helen's backstory and work [03:01]
Transitioning from running a salon to property investing [08:47]
Taking a leap of faith on her first commercial property investment [11:34]
Residential vs. Commercial property in the context of yield and risk [13:33]
Is growth in commercial property markets a myth? [16:04]

Commercial property capital growth in a flat market [19:28]
Commercial property capital growth in a feverish market [23:00]

How to monitor commercial property markets [26:58]
Understanding the risks of commercial property investing [28:08]
How does residential fit into a commercial strategy, and vice-versa? [30:34]
Where do people go wrong when investing in commercial properties? [34:30]
Setting expectations and getting your mind 'market-ready' [39:29]
How Helen defines success [40:59]
The habit or belief that has shaped Helen's view of the world today [43:15]
Links from the show:
About our guest: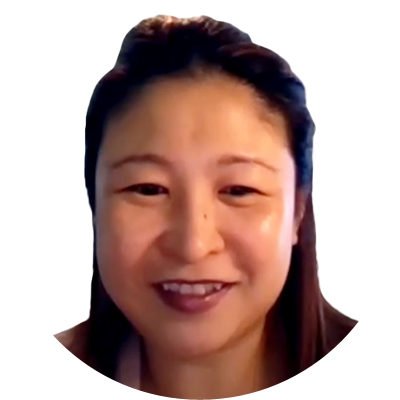 Helen Tarrant is a successful commercial property investor who has, along with her husband, built a commercial property portfolio of over $10 million within 5 years. She holds a Bachelors in Law and a Masters in Law degree from Australian National University along with her real estate licence. In 2016, Helen started to teach commercial property investment through seminars all around Australia.
Connect with Us:
If you liked this episode, please don't forget to subscribe, tune in, and share this podcast with others you know will benefit from the show!