In case you haven't heard, Australia's property market is growing – fast. So what prompted the boom and what's keeping the momentum going?
Terry Ryder, director and founder of Hotspotting.com.au, joins us for a valuable discussion on the 16 reasons he believes to be major factors that are driving Australia's national property boom.
We talk about why we need to cover the 16 drivers…
The pent-up demand causing the rising sales activity…
What the government is contributing to the property boom…
And so much more!
We hope you find today's show valuable, and if you do, please let us know by sending us an e-mail at [email protected]! We'd love to know your thoughts! Also, don't forget to subscribe, tune in, and share this podcast.
See you on the inside!
Subscribe: Apple | Spotify | YouTube | Omny | RSS
In this episode, we cover:
Why we need to talk about these drivers [02:48]
The misconception that property prices keep on rising [03:24]

Is the current market sustainable? [05:45]
Would the property market be better or worse without the pandemic? [07:44]

The idea that iron ore prices affected the way Australia coped with wave one [09:50]
The build-up of savings during the pandemic [13:36]
Will this period result in a higher or lower birth rate?[15:55]
People in lockdown are reviewing their life choices [18:26]
Did the temporary pressure in property partially affect the national boom? [23:05]
There's pent-up demand that causes rising sales activity [30:32]

Buying during the 'mythical spring season' of property [32:52]
What's causing the 'exodus' & demand for property? [36:43]
Broome is the perfect example [43:22]

Projects rolled out by the government impact the property market [44:59]
Revival (and drop) of Australia's resources sector [49:51]
The mass return of Aussie expats [51:40]
Foreign investors are starting to return [57:00]

It's a fantastic time to be a landlord in Australia right now [58:47]

Perceptions about safety & solidity of 'bricks and mortar' in tough times [01:00:30]
Access to low-cost finance [01:02:38]
About our guest: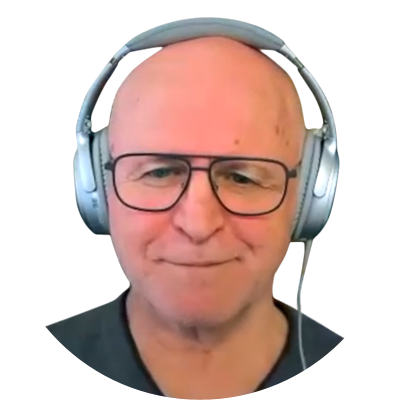 Terry Ryder is the director and founder of Hotspotting.com.au, helping Aussies achieve the "Great Australian Dream" by providing quality research on real estate properties. Previously the editor at The Courier-Mail and currently a regular real estate columnist for The Australian, he has extensive knowledge on the real estate market and its behaviour over the past few years.
Connect with Us:
If you liked this episode, please don't forget to subscribe, tune in, and share this podcast with others you know will benefit from the show!