Have you ever been curious about angel investing and what it's all about?
Maybe you've been thinking about becoming one, but you're not sure where to start or even how to figure out which business to invest in.
Or maybe you're a business owner and don't know the first thing about making your business attractive to angel investors.
We cover all that in today's episode with Brandon Burns, an angel investor from C2 Angels.
We talk about his experience scouting for angel investors for his start-ups…
Why he got into angel investment, leaving behind the majority of his TV career…
The varying degrees of the involvement of an angel investor…
And heaps more!
See you on the inside!
Subscribe: Apple | Spotify | YouTube | Omny | RSS
In this episode, we cover:
Why did Brandon transition from being a creative to an angel investor? [05:31]
The beginning of his angel investment career [08:36]
The differences of being an angel investor in the US versus Australia [10:05]
What is "angel investing" really about? [12:11]
Look at the risks of business investment in a portfolio view [13:01]
Degrees of involvement of an angel investor [18:08]
Preparing a business that's attractive to an angel investor [20:31]
Are Australian-centric businesses not viable for angel investors? [24:20]
The emphasis on commercial viability and continuous funding [28:15]
What's the typical best use of capital? [33:14]
What businesses are most appropriate for this funding strategy? [36:51]
Is angel investing effective on professional services models similar to PricewaterhouseCoopers Australia (PwC)? [38:58]
The necessity of user growth in B2C start-ups [48:13]
Brandon's 'best' failure to date [50:04]
Improved behavior leads to an improved life [53:58]
Links from the show:
About Our Guest: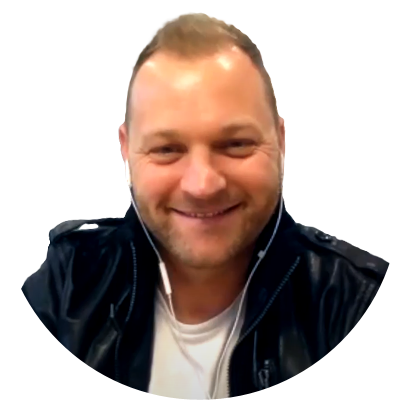 Brandon Burns is currently the National Head of Engagement of C2 Angels and is an angel investor himself. Before his corporate career, Burns was in movies, television shows and was part of the first season of Australian Idol. Presently, he places his showbiz career on the back burner as he does an occasional voice acting for children's shows and focusing on his career as an angel investor.
Connect with Us:
Limitless: The Renegade's Guide to Building Wealth Through Property – Goose McGrath
(https://www.renegadespropertybook.com)
If you liked this episode, please don't forget to subscribe, tune in, and share this podcast with others you know will benefit from the show!