We did it!
100 episodes of The Investor Lab Podcast and we never would have done it without YOU, our awesome listeners.
We are so excited to share our 100th podcast episode featuring advice on making your business sustainable and so much more!
As a treat, we've created a video that features some of the best content we've had in the podcast so far. (Watch it here or on Youtube!)
If you want to check out each episode included in our "Best Of" video, we've created a playlist on Youtube as well!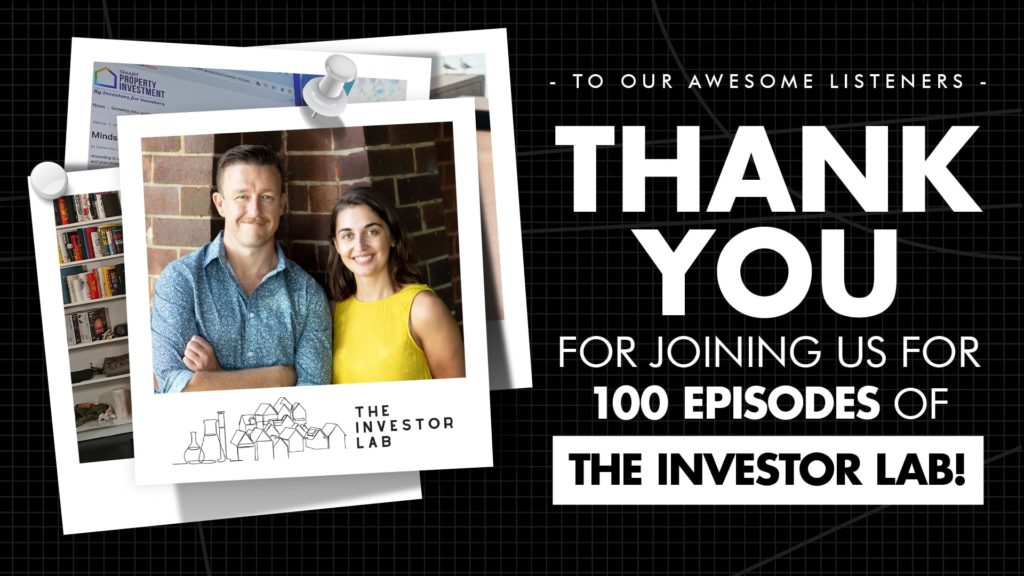 Again, thank you for all your support and for allowing us into your ears for this long. We truly appreciate it.
Here's to 100 more!
See you on the inside!
Subscribe to the Podcast: Apple | Spotify | YouTube | Omny | RSS
Listen to our 100th episode:
Episode 100 – Business Owners: The Time Is Now! …Or Is It?
Connect with Us: