Check out our collection of FREE content and templates for the discerning property investor!
Check out our collection of FREE content and templates for the discerning property investor!
THE APEX REPORT:

PROPERTY ANALYSIS TEMPLATE
Imagine if you had a tool, a secret weapon, that could tell you exactly whether or not you should buy a property.
How would that change your investment journey?
In this insanely powerful Google sheets template, you'll unlock the practical skills to know:
Whether the property you're considering purchasing actually meets your needs

How much cash you'll require to make the purchase

What criteria you'll need to hit to meet your cashflow goals

Visualise your cashflow changes and potential equity growth in live graphs

When you could complete a renovation, subdivision or other value-add, and how it would affect the bigger picture
If you've ever wanted all of your mess of property spreadsheets together in one place (and in a way that actually makes sense) then this is only template you'll need.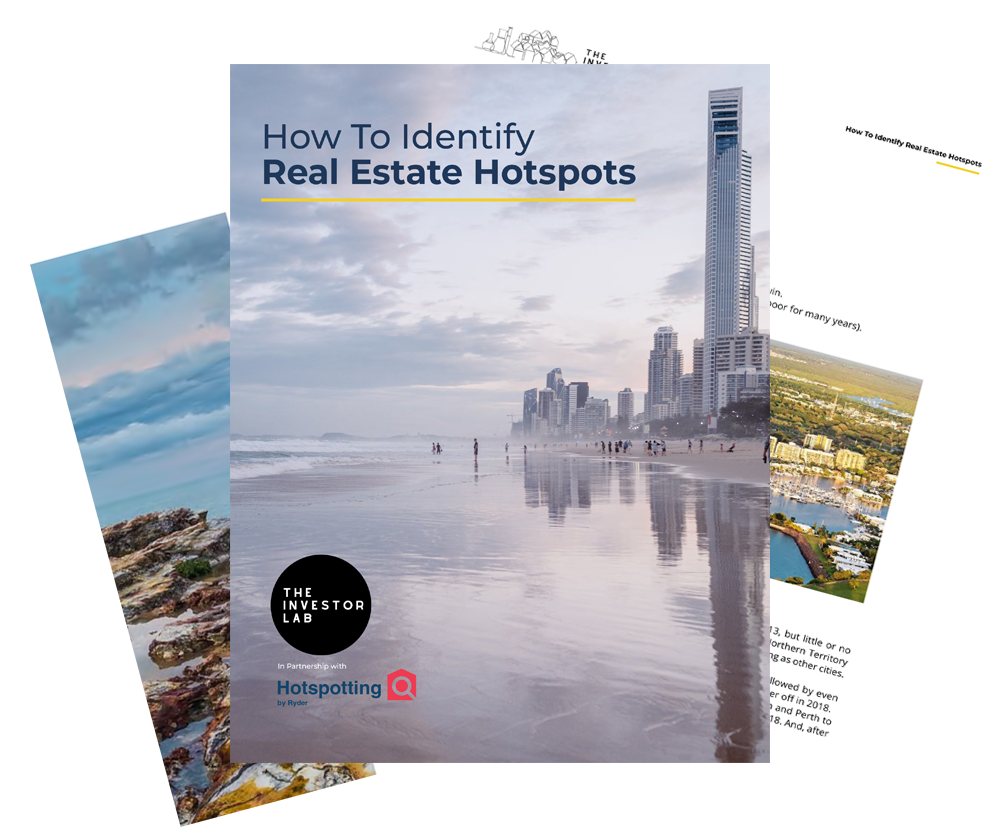 How to Identify Real Estate Hotspots
The Investor Lab is proud to have partnered with Terry Ryder, founder of hotspotting.com.au, to produce this highly useful resource for hotspot identification for you.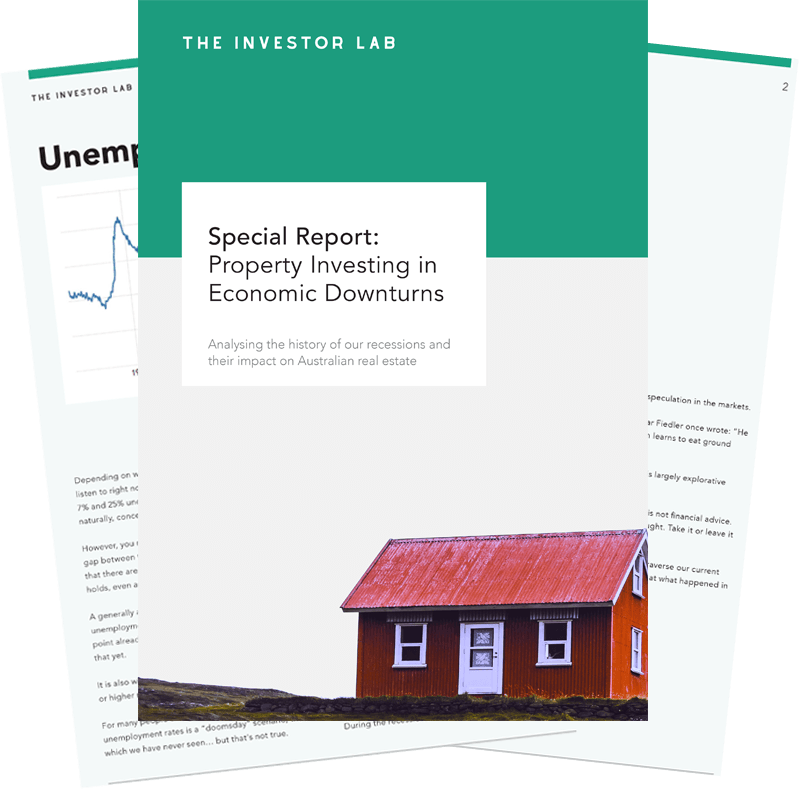 Special Report: Property Investing in Economic Downturns
A concise report based on experience and facts, answering questions on property investment that are relevant to the current economic situations:
How will unemployment affect my property?
Are we going to see hyperinflation?
Are property prices going to crash?
What about Quantitative Easing?
What is the most "recession proof" investment?
If you've wondered about any of these since COVID-19 made its impact on a global scale, then this resource is a MUST-READ!
10 Tips to Combat Uncertainty and Overwhelm
Powerful and highly-effective tips to help you get back in control of your life and your environment.
Need something to get you back on track to winning at life? Then this guide is for you!
Be the first to hear about latest episodes, news, insights, and tips from our expert guests and industry thought-leaders.